Formation
     The Liberal Catholic Church came into being in 1916, evolving out of an Old Catholic mission to the UK under Archbishop Matthew. It developed under the inspiration of Bishops J. I. Wedgewood and C. W. Leadbeater into an international church. The Old Catholic movement developed primarily from the Roman Catholic Church in Utrecht, the Netherlands, over a period of 200 years. The Old Catholic Church was formed after 1870 when the new doctrine of papal infallibility was not universally accepted.
     The Liberal Catholic parish of Grays, Essex formed around Roy Bannister in 1972. The parish was moved to join the L.C.C. Oklahoma Synod in May 1988 and became independent in October 1989 as the L.C.C. Grail Community. In 1992 the headquarters moved to Devon. Throughout this period a number of priests, bishops and parishes have been inspired to join The Grail Community. In 2012 the L.C.C. Grail Community formed itself as a not for profit Company and is now a registered charity with 'The Charity Commission'. Our Registered charity number is 1156934.
Apostolic Succession
     Bishop Roy Bannister was consecrated by Bishop John Schwarz III, Presiding Bishop of the L.C.C. Oklahoma Synod who was consecrated by Bishop Ernest Jackson, previously Regionary Bishop of the L.C.C. Canada, consecrated by Bishop F. W. Pigott assisted by Bishop J. I. Wedgewood. Assistant Bishop of the Grail Community Michael van Buren was consecrated by Bishop Roy Bannister. Bishop Roy Bannister passed to the Greater Light in September 2010. The Rt. Rev. Dr. Michael van Buren then became Bishop-in-charge.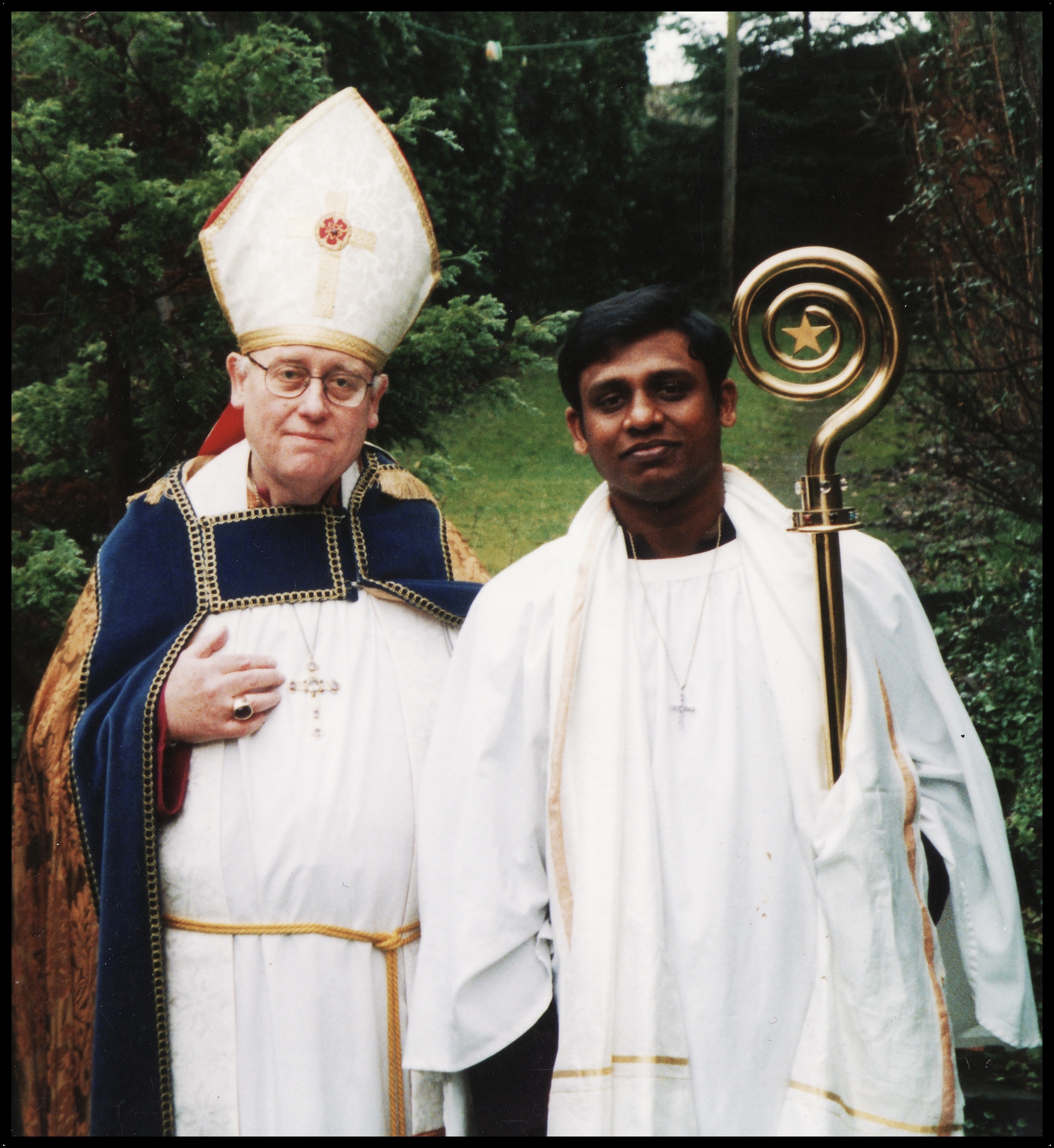 Bishop Roy Bannister and his crozier bearer Joseph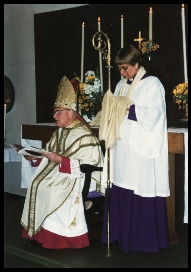 Bishop Emeritus Philip Draaisma, former regionary Bishop for the Dutch province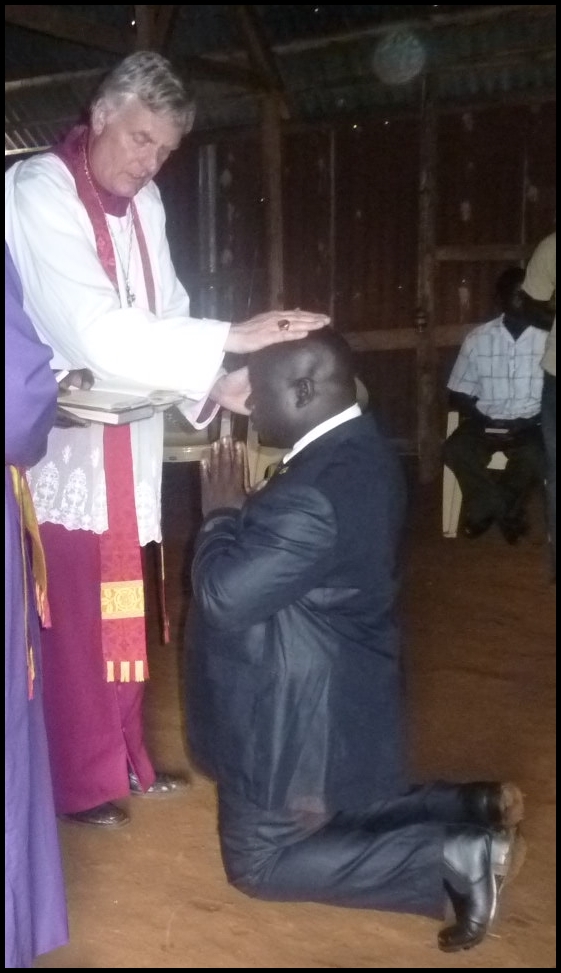 Bishop Michael holding confirmation in Kenya.