Welcome to the official website of The Liberal Catholic Church Grail Community. The Grail Community upholds and maintains the original esoteric principles of 'The Liberal Catholic Church' and is a part of the one Holy, Catholic and Apostolic Church. We are not Roman Catholic, Protestant or Evangelical, we are an esoteric, mystical, apostolic and liberal church.
What does our church teach and stand for?
• Firstly and most importantly, that each person is a part of the One Divine Source, in the Christ Life.
• Secondly, that each of us is here to discover the Christ Principle within ourselves to make it a living reality in our lives and to return to the One Divine Life from which we all came.
• Freedom of thought: we do not impose any dogma on members and each person is free intellectually to believe what they have found to be true.
• We are a Trinitarian Church, teaching that The Divine manifests itself in the three aspects of Father, Son and Holy Spirit.
• All spiritual paths are respected and valued in The Grail Community including those of other faiths and Christian denominations. Inter-religious understanding and tolerance is promoted and encouraged.
• Fearing God and a fear of being punished or spending an eternity in hell have no place in Liberal Catholic thought or teaching at all. God is Love and therefore can only be experienced and manifested by Love.
• Angelic work and co-operation: we see the angels as not just messengers but beings who assist in all human, spiritual and natural endeavours.
• We teach the ancient doctrines of reincarnation and universal harmony (karma), believing them to be consistent with early Christian doctrines and scriptures. There is also a growing body of research providing a great deal of evidence supporting the existence of reincarnation.
• Charitable works: we strongly believe that Love must be manifested, therefore The Grail Community is actively engaged in many charitable projects including a children's home and school in Kenya to name a few. We are a registered charity.
• We offer the seven historic sacraments of the Church. Ritual worship is an act of sacramental mysticism. Through the beautiful inspirational words of the Eucharist and other services, we send light into the world and in the process we are transformed ourselves, often experiencing a sense of peace and inspiration. Incense and candles aid the work at the altar in the east.
• The Grail Community particularly emphasises teaching, healing, spiritual psychology, ritual and meditation in a caring, open minded atmosphere where personal boundaries are respected.
• We promote a code of morals and ethics to live by which come from the important teaching of The Lord Christ:''Thou shalt love the Lord thy God with all thy heart and with all thy soul and with all thy mind and with all thy strength. This is the first and great commandment; and the second is like unto it: Thou shalt love thy neighbour as thyself. On these two commandments hang all the law and the prophets" (Matt. 22:37-40).
• Many of our members choose to be vegetarian, non-smoking and non-drinking, as a spiritual discipline and also out of respect for living things. This is of course not a requirement and is a choice for each person to make.
• In recent times there has been much confusion over the term 'liberal catholic'. There are Roman Catholics who hold liberal views and there are many churches who use the name 'liberal catholic', however 'The Liberal Catholic Church Grail Community' believes that 'Liberal Catholic' is a very distinctive Christian tradition of esoteric doctrines having their foundations and origins in the very early days of Christianity and which have been rekindled in recent times by the teachings of Bishops C.W. Leadbeater and J.I. Wedgewood.
     More information can be found in our 'Statement of Principles and Doctrines' and in our 'Introductory Leaflet'. In depth information and teachings can be found in our various study courses and can be explored by attending one of our local study groups.
Statement of Principles and Doctrines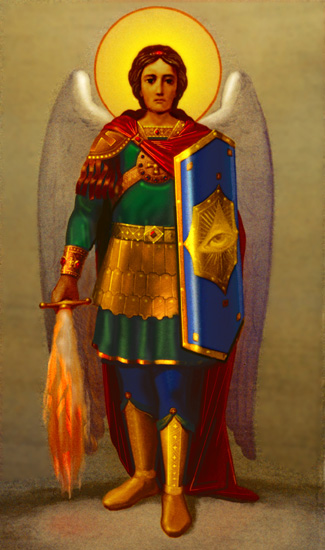 The Liberal Catholic Church Grail Community is a registered charity with the 'Charity Commission' and our registered charity number is: 1156934