Study and teaching are an important part of the Liberal Catholic Church Grail Community especially on the subjects of esoteric Christianity, sacramental mysticism, healing, spiritual psychology, meditation and the mysteries. We endeavour to make these teachings as widely available as possible for study. All of our individual oratories have their own structured study and meditation groups and informal discussions over light refreshments after each service, but there are many isolated by distance, particularly new enquirers, who do not enjoy the advantages of this facility.
We have created an introductory study course which is available at a very low cost for those who show an interest in Esoteric Christianity, the work of the Liberal Catholic Church and the Grail Community in particular. This is available online or by post. For those who wish to explore these subjects even further, recommended reading lists will also be sent. At the headquarters of the L.C.C. Grail Community there is a very comprehensive library consisting of several thousand books, some of which are quite rare or out of print. Whilst we cannot, for obvious reasons, allow these to be borrowed due to the risk factor involved, they are available for individuals to study at Chalice House.
In addition we have a minor orders study course, this is available for people who are working through the minor orders in the L.C.C. Grail Community or any other church, it is also available for anyone who is interested in deepening their knowledge of esoteric Christianity and Liberal Catholicism.
Our final and most in depth course is 'The Diploma in Clerical and Esoteric Studies', this is a required course for all L.C.C. Grail Community clergy before they can be ordained as a priest or deaconess. However it is available to anyone who would like to enroll, it may be of particular interest for those working towards ordination in esoteric or gnostic churches. All of our courses contain study material unavailable elsewhere and consists mainly of original material written in the L.C.C. Grail Community.
Introductory Course in Liberal Catholicism and Esoteric Christianity
An introduction to Esoteric Christianity and the teachings of the L.C.C. Grail Community with a particular emphasis on the deeper aspects of life and spirituality.
Item:
Price
Buy Now
Introductory
£25.00
Minor Orders Study Course
Each minor order focuses on a particular aspect of the human spiritual constitution, this course aids ordinands in developing these aspects within themselves with a particular emphasis on spiritual psychology and the esoteric. Tutor support included.
Item:
Price
Buy Now
Introductory
£50.00
The Diploma in Clerical and Esoteric Studies
This final course provides a very deep study of Esoteric Christianity and Liberal Catholicism. It was created with those seeking ordination as a priest or deaconess in mind, although anyone who wishes to deepen their understanding of the spiritual life will find this course very useful. This is a two year part-time course and requires a great deal of study, therefore it is recommended that you contact us first. Included in this course are twenty four study modules, tutor support and three residential weekends.
Item:
Price
Buy Now
Introductory
£500.00
The next start date for this course is the 1st of April 2016.
Online Study Resources
An online library of digitised books written by Bishop Leadbeater and Dr. Annie Besant.
An online library containing many early Christian writings including the church fathers, Gnostic Gospels and Apocryphal books.
www.earlychristianwritings.com
Margaret Barker is an internationally known and acclaimed Biblical Scholar and has developed what is called 'Temple Theology' which traces the roots of Christian theology back into the first Temple.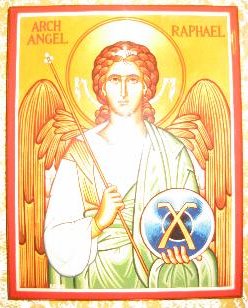 2015 The Liberal Catholic Church Grail Community. Company Number: 7935762